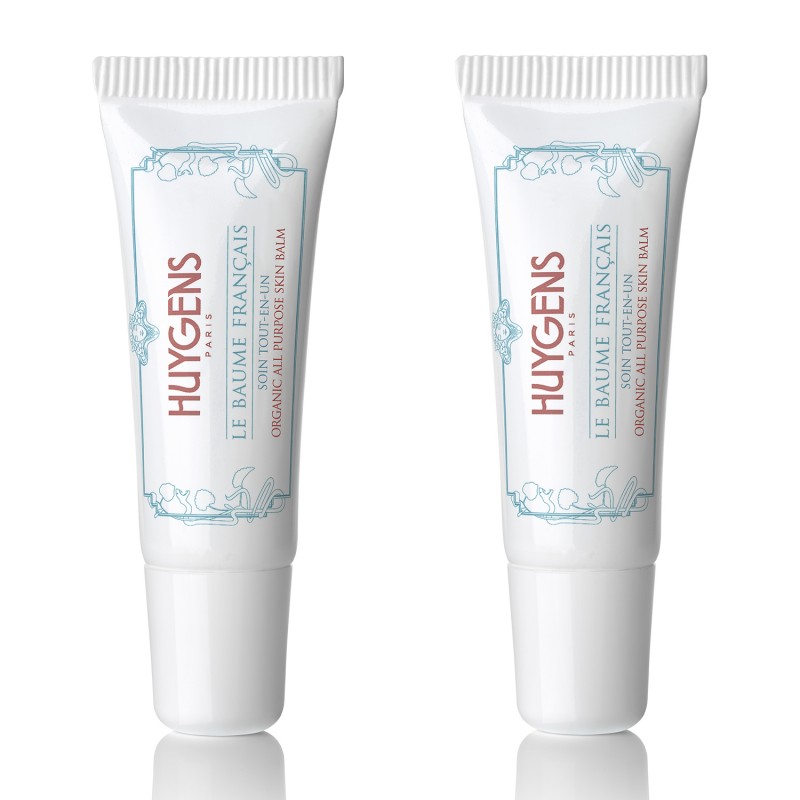  
3 BALMS ARE BETTER THAN 1
copy of The Lip Balm Trio
THREE BALMS FOR LIPS AND DRY PATCHES
2 + 1 FREE
---
During the cold winter days, there's nothing better than a trio of natural multi-purpose repair balms to make sure to always have one at hand.
This all natural skin treatment has been formulated from beeswax, 2 natural butters and 4 natural oils selected for their healing properties. Colourless and fragrance-free.
Value: €24
HUYGENS BALM FOR LIPS AND DRY PATCHES contains 100% ingredients of natural origin and 84,7% ingredients produced from organic farming.
All our products respect HUYGENS' organic charter.
natural key ingredients
Coconut Oil
protecting, lipid replenishing
Shea Butter
nourishes, protects, softens