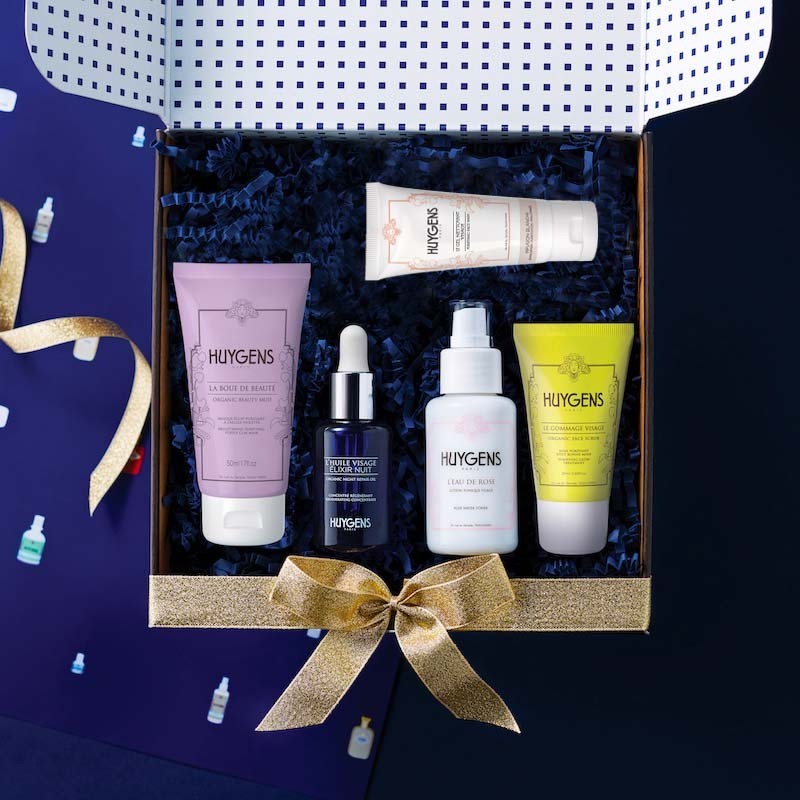  
A SKINCARE ROUTINE FOR ALL SKIN TYPES
Perfect Skin Gift Box
---
Surprise your friends and loved ones with the beautiful gift of perfect skin. This gift box contains 5 organic skincare products, packed with natural active ingredients. These essentials are suited for all skin types and will fit right into any skincare routine: 
- Élixir Night Oil 30ml - Regenerating night serum with rosewood extract
- Beauty Mud 50ml - Brightening and purifying purple clay face mask
- Rose Water 50ml - 100% natural and organic tonifying lotion
- Face Scrub 20ml - Creamy healthy glow treatment infused with green tea
- Infusion Blanche Face Wash 30ml - Gentle purifying cleanser with tea tree extract 
Value: 84€
Presented in an elegant gift box with golden ribbon. 
HUYGENS skincare products are 100% clean, cruelty-free and Made in France.