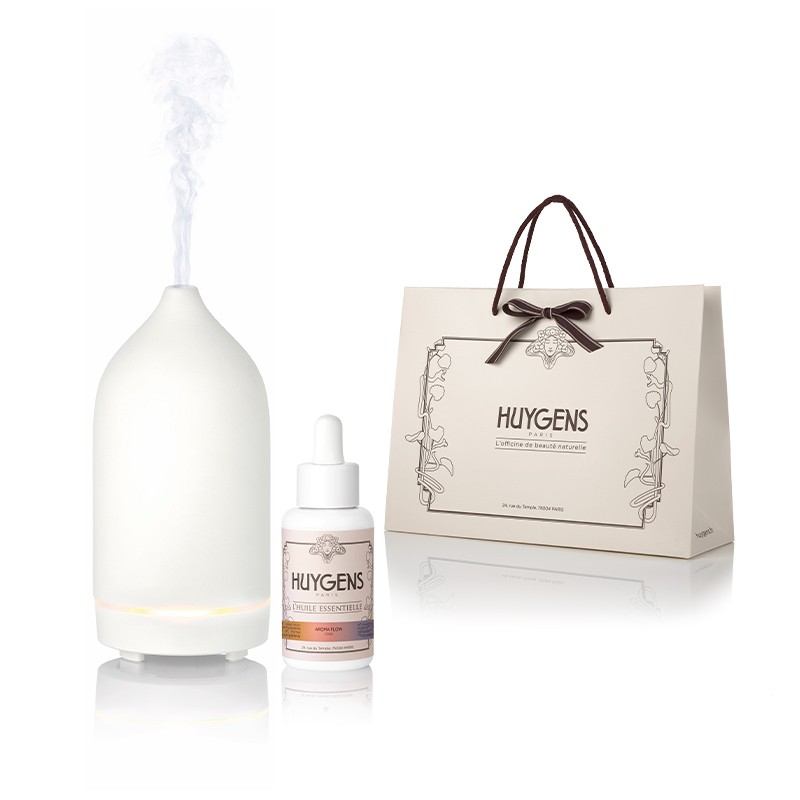  
THE YOGA BLEND
The Mist Diffuser Gift Set Aroma Flow
The limited edition spring/summer 2020 scent
---
The Mist Diffuser and pairing essential oil blend.
- Nebulizer essential oil diffuser
The cold air nebulization perfectly preserves the quality of the pure essential oils. It creates an atmosphere, purifies and humidifies the air. Whisper quiet.
It's timer enables you to choose between 2 different modes:
- Continuous mode: continuous diffusion for 3 hours, then it automatically turns off.
- Interval mode: diffusion for 7 hours with intervals of 30 seconds, then it automatically turns off.
Independent LED light. Covers up to 50m2 / 550ft2.
- Aroma Flow essential oil bottle 50ml 
Sweet citrus, aromatic freshness
Sweet orange, spearmint, lavender
YOGA
Presented in an elegant ivory shopping bag.
This well-being gift will fill the house with delicate scents. 
natural key ingredients
True Lavender
regenerating, healing, soothing