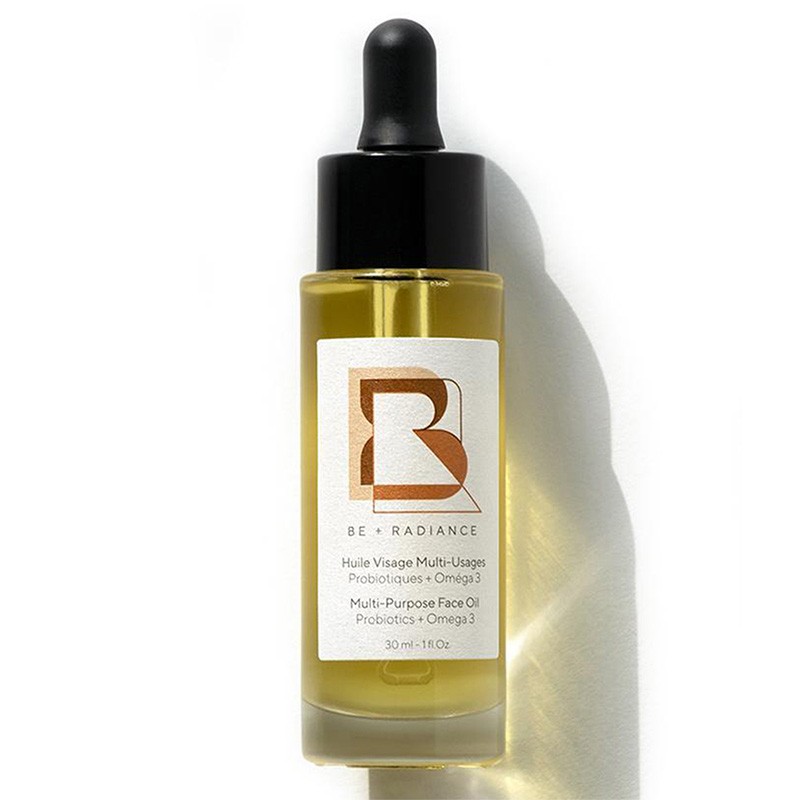  
BE + RADIANCE
Multi-Purpose Face Oil Probiotics + Omega 3
Exclusivity - Limited time only 
---
Discover the cult multi-purpose oil from Be+Radiance. This oil is a healthy skin bestfriend and can be used many ways: as a primer, mixed with foundation and even as makeup remover !
This new microbiome friendly habit allows a virtuous cycle Care + Makeup + Makeup Removal, so that the skin benefits from the probiotics at every step.
This 100% natural oil contains powerful active ingredients such as: Rape Seed Oil Extract, Sunflower Oil, Desert Date Oil, Lactobacillus Rhamnosus, Protium Resin and Vitamin E. 
HOW TO USE
As a skincare: apply all over your face to enjoy the benefits of Probiotics and Omega 3. As a makeup base: use as a primer, or mixed with your foundation for a healthy and glowy result. As a makeup remover: emulsify with water on the skin to soflty remove makeup while respecting your skin microbiome.
INGREDIENTS
BRASSICA NAPUS EXTRACT, HELIANTHUS ANNUUS SEED OIL, BALANITES ROXBURGHII SEED OIL, POLYGLYCERYL-8 OLEATE, LACTOBACILLUS FERMENT, PROTIUM HEPTAPHYLLUM RESIN, TOCOPHEROL.
Leave a review