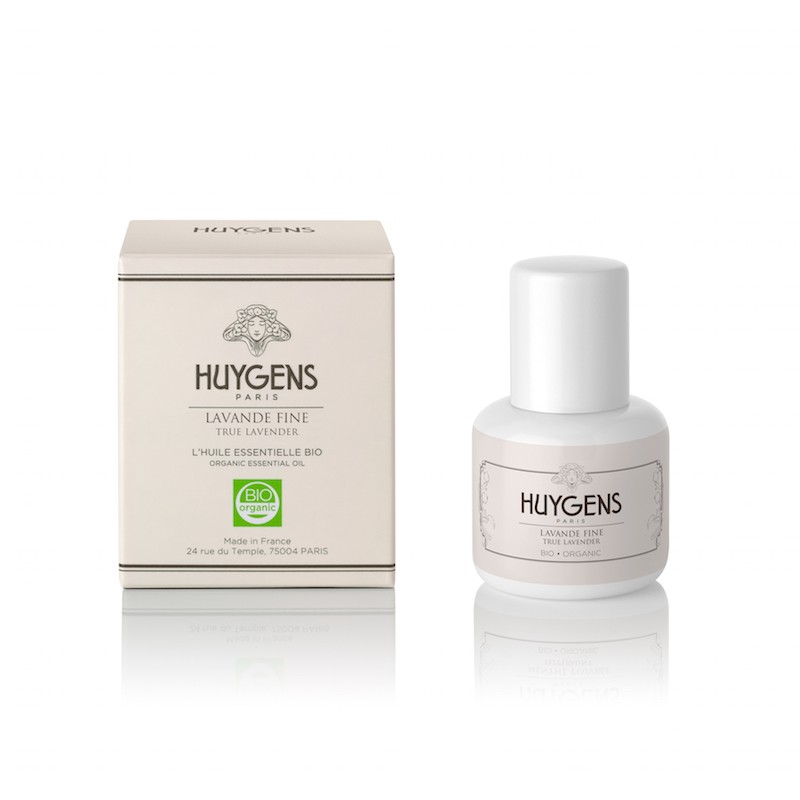  
100% ORGANIC
True Lavender Essential Oil
Lavandula angustifolia
---
True lavender essential oil brings harmony and relaxation. Its soothing effect helps channel anxiety and nervousness. It is also known for helping fall asleep and improving sleep quality.
Extracted by the complete steam distillation of its flowering tips, the organic true lavender essential oil we use comes from Bulgaria. To guarantee the highest quality to our clients, we carefully select our oils from growers around the world.
100% pure and natural, Huygens Pure Essential Oils are selected around the world for their unique quality, their virtues and their delicate scent. For a deep positive effect on mind and body.
All our products respect HUYGENS' organic charter.
INGREDIENTS
Ingredient: Lavandula angustifolia (100%).
Major componants: Linalyl acetate, Linalool, terpinen-4-ol, Eucalyptol.
Family: Lamiaceae.
LEARN MORE
Pure essential oil to diffuse. Ask your doctor or pharmacist for advice.
Equivalence: 1ml = 25 drops.
Caution : Flammable liquid and vapour. Corrosive. Keep out of reach of children. Do not drink. Can be fatal in case of ingestion or entering airways. In case of ingestion, seek medical advice. Do not vomit. Avoid contact with the eyes . May cause severe eye and skin damages. In case of contact with skin or eyes, rinse thoroughly with water. Toxic for aquatic life with long lasting effects. Keep away from sources of heat or ignition. Do not use with pregnant or breastfeeding women and with children without medical advice.
DELIVERY
Free delivery in Mainland France from 30€ purchases*. Several options available : standard or express, at home or a collection point, with or without signature. Same-day delivery available by bike courier in and around Paris. Free standard delivery in EU and Switzerland as of 100€ purchases. Tax Free prices and actual shipping costs outside the EU.
We will prepare your parcel with the utmost care and follow your instructions. Feel free to add a private message and we will hand-copy it for you. More details in the GTC.
*This pricing might not apply during holiday season
Leave a review