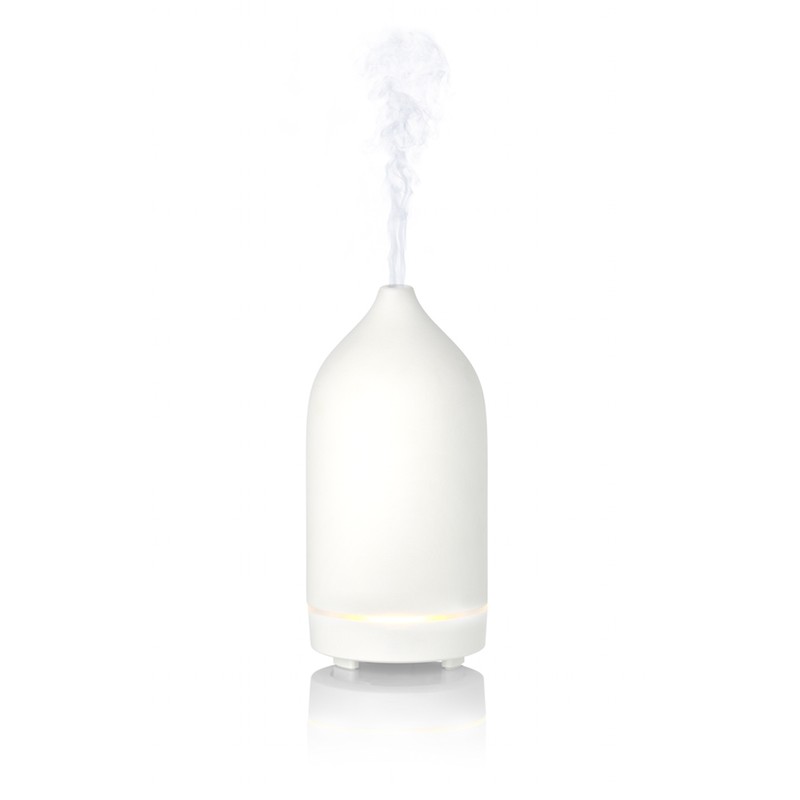  
DIVE INTO THE AROMATHERAPEUTIC CLOUD
Ultrasonic Essential Oil Mist Diffuser
Discover our new, elegant essential oil mist diffuser
---
This diffuser preserves the quality of essential oils thanks to cold nebulization. It creates an atmosphere, purifies and humidifies the air. Whisper quiet.
It's ceramic dome releases a gently scented mist for a deep positive effect on mind and body.
Fill the container with water up to the mark and add a few drops of your favorite HUYGENS essential oil. It's timer enables you to choose between 2 different modes: 
- Continuous mode: continuous diffusion for 3 hours, then it automatically turns off.
- Interval mode: diffusion for 7 hours with intervals of 30 seconds, then it automatically turns off.
Independent LED light. Covers up to 50m2 / 550ft2.
Directions for use
Fragile. Please read the operating instructions before use. Keep the diffuser upright. Do not soak in water. 
Clean the water storage regularly with pure alcohol.
Leave a review