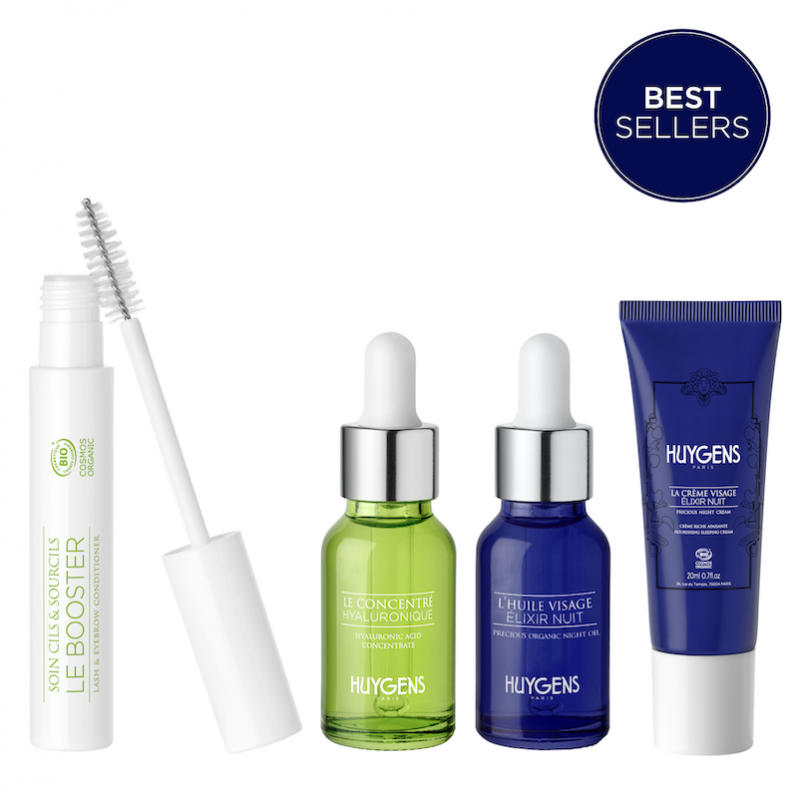  
CERTIFIED ORGANIC SKINCARE
Skincare Bestsellers Travel Set
---
Take care of your skin this summer with our exclusive Skincare Bestsellers Travel Set. 4 certified organic, vegan formulas suited for all skin types - all Made in France: 
- Hyaluronic Acid Concentrate 15ml Light serum that awakens the skin. Double dose of hyaluronic acid. 
- Elixir Night Oil 15ml Dry oil that stimulates overnight skin regeneration. Precious argan and lavender oil. 
- Elixir Night Cream 20ml Rich soothing cream for nighttime. Argan oil and collagen. 
- Eye Lash & Brow Conditioner 3,5ml Revitalizing treatment for lashes and brows. Castor oil and rice protein. 
Value: 87€