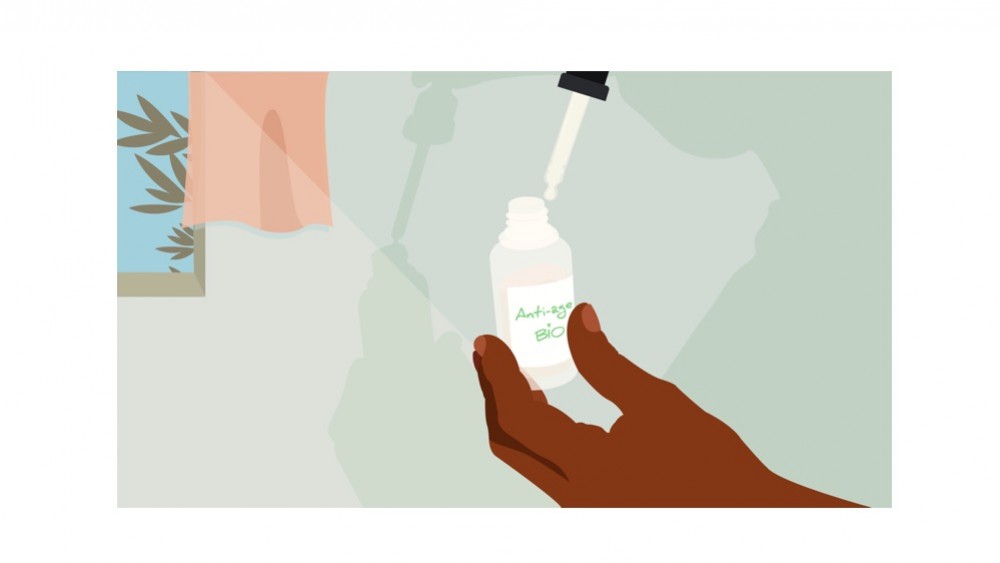 Why use an organic anti-aging serum to prevent and fight wrinkles?
Organic anti-aging serum is a treatment very concentrated in natural active ingredients and which increases the effectiveness of a routine thanks to its targeted and deep action in the skin. In order to choose the right anti-aging serum, you must understand its benefits. 
Why use a face serum?
The serum is highly concentrated in active ingredients. Its deep action on the epidermis reinforces the effectiveness of the product that will then be applied. Often forgotten during a beauty routine, its role is essential to prepare and boost your skin daily. 
Moisturizing, anti-aging, anti-blemish... it will provide everything your skin needs! This true beauty ally will target and treat specific problems in depth. Formulated to rapidly penetrate into skin cells, the serum also has the ability to make the skin more permeable to allow it to capture various nutrients and in this way enhance the benefits of other treatments. Generally more concentrated than a cream, it is not intended to replace it. To increase its effect tenfold, it is wise to choose a serum with active ingredients that complement those of your cream. 
To slow the appearance of the first fine lines or fill in wrinkes, a natural anti-aging serum will reduce the signes of aging and bring a real boost of youth! 
Find the anti-aging serum you need
Fluid or oily texture? Smoothing or moisturizing? There are different types of anti-aging serum to fight skin aging. Overall, its concentration of active ingredients will act with precision on epidermal sagging. 
Huygens offers a selection of high quality anti-aging serums with natural active ingredients for smooth skin and a plumped face.
The Anti-Aging Face Serum: an anti-aging officinal expertise
All the knowledge of the dermis and plant actives in this anti-aging serum that adapts perfectly to your skin. The Anti-Aging Face Serum is an anti-wrinkle and radiance concentrate! A youth booster that renews each skin cell to restore elasticity and suppleness. Its secret is hidden in its high performance natural active ingredients: resveratrol, hyaluronic acid and organic rose water. The skin is transformed, visibly younger.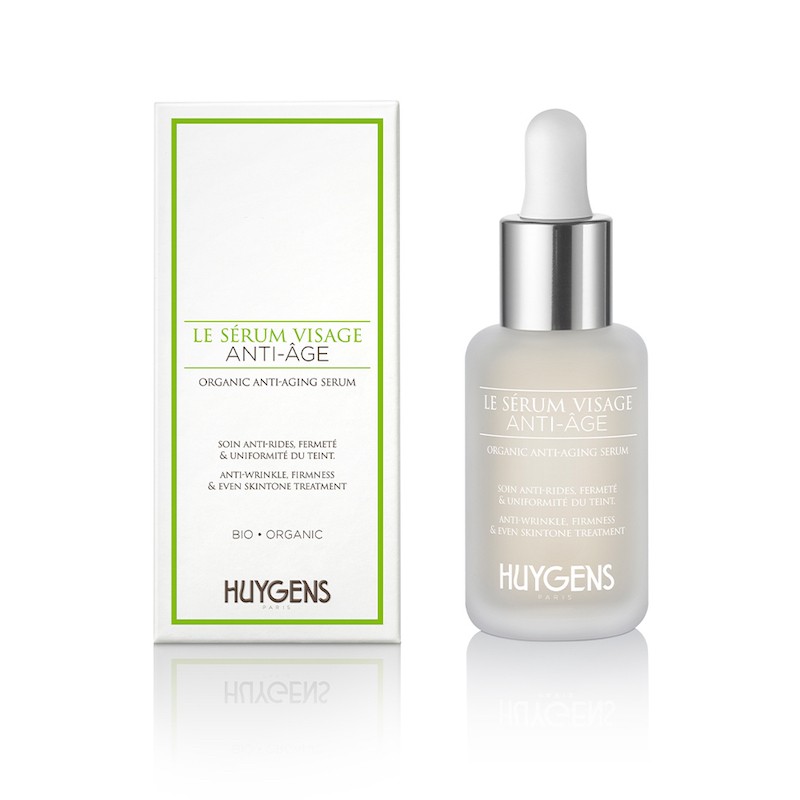 The Anti-Aging Face Serum, 49€, Huygens
New Age Organic Serum: regeneration and repair expertise 
A "global anti-aging" serum formulated with powerful plant active ingredients against all signs of aging to transform the appearance of the skin. This regenerating serum with precious organ and rosewood oils nourishes intensely and provides protection and comfort. Highly concentrated in plant active ingredients, it smooths fine lines and wrinkles, a true repairing concentrate!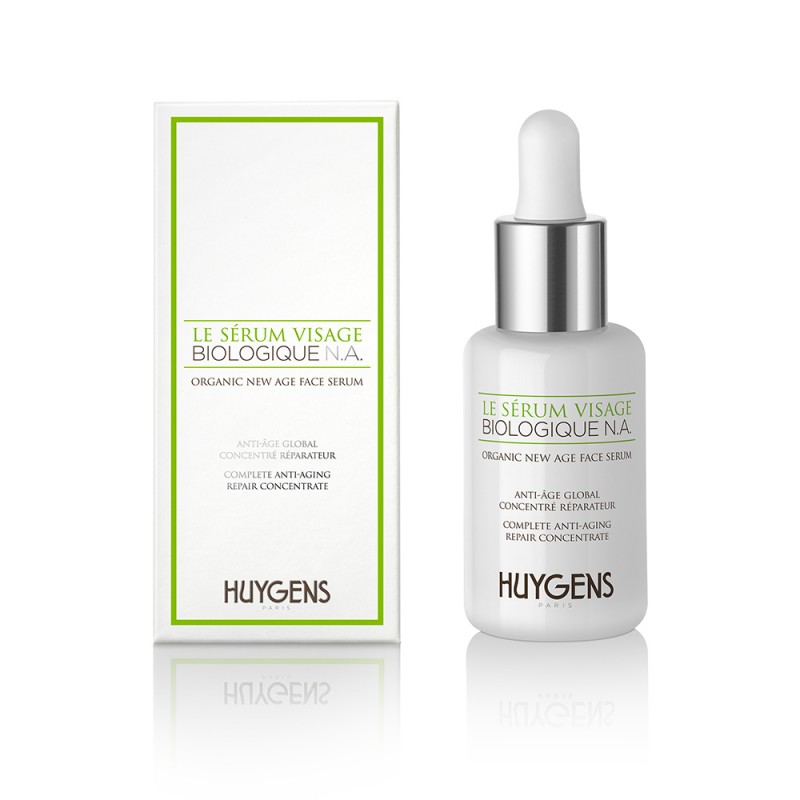 The Anti-Aging Face Serum, 69€, Huygens
Hyaluronic Concentrate: revitalizing and moisturizing
The Hyaluronic Concentrate is a gel serum that wages up the skin! Hyaluronic acid is known to be one of the best ingredients that combines hydration and anti-aging efficacy for all skin types. You find it in this organic moisturizing serum in high concentration combined with other natural active ingredients such as cucumber extract, aloe vera, organic rose water... for a revitalizing and hydrating result! Thanks to its gel and ultralight texture, the Hyaluronic Concentrate is a beauty gesture for a fresh awakening that embellishes, prepares and protects the skin for the rest of the day.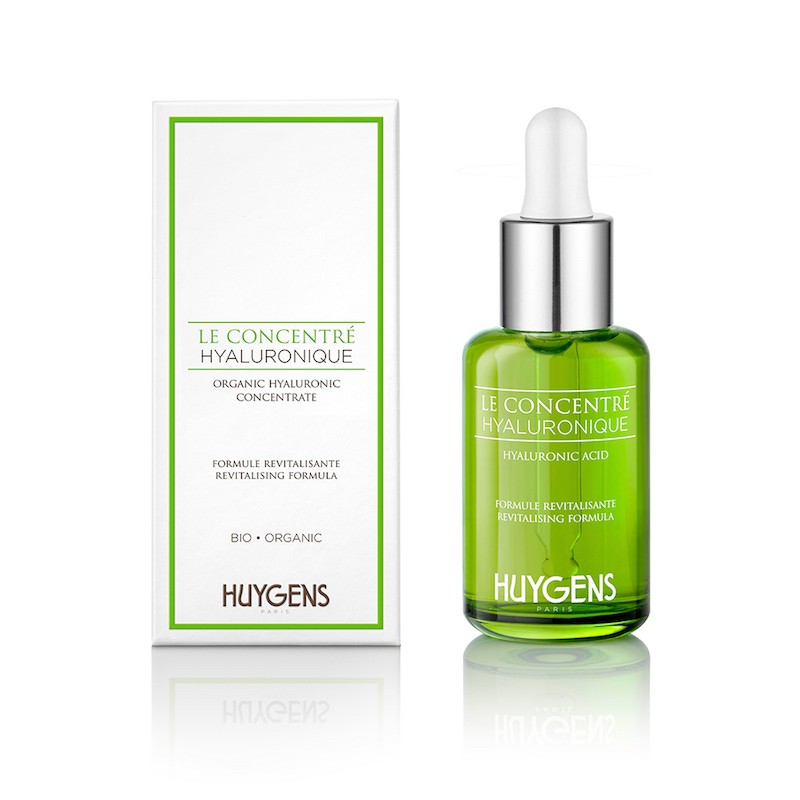 The Hyaluronic Concentrate, 36€, Huygens 
The Elixir Night Face Oil is a "skin perfecting" dry oil
If you like an oil texture without a greasy finish, Elixir Night Face Oil is made for you! This organic face oil serum naturally stimulates the regeneration of the skin and nourishes it intensely during the night. It also works against adult acne and signs of aging. This mixture of seven oils makes the skin visibly healthier, more beautiful, silky... It is 100% natural, vegan, cruelty-free and Made In France.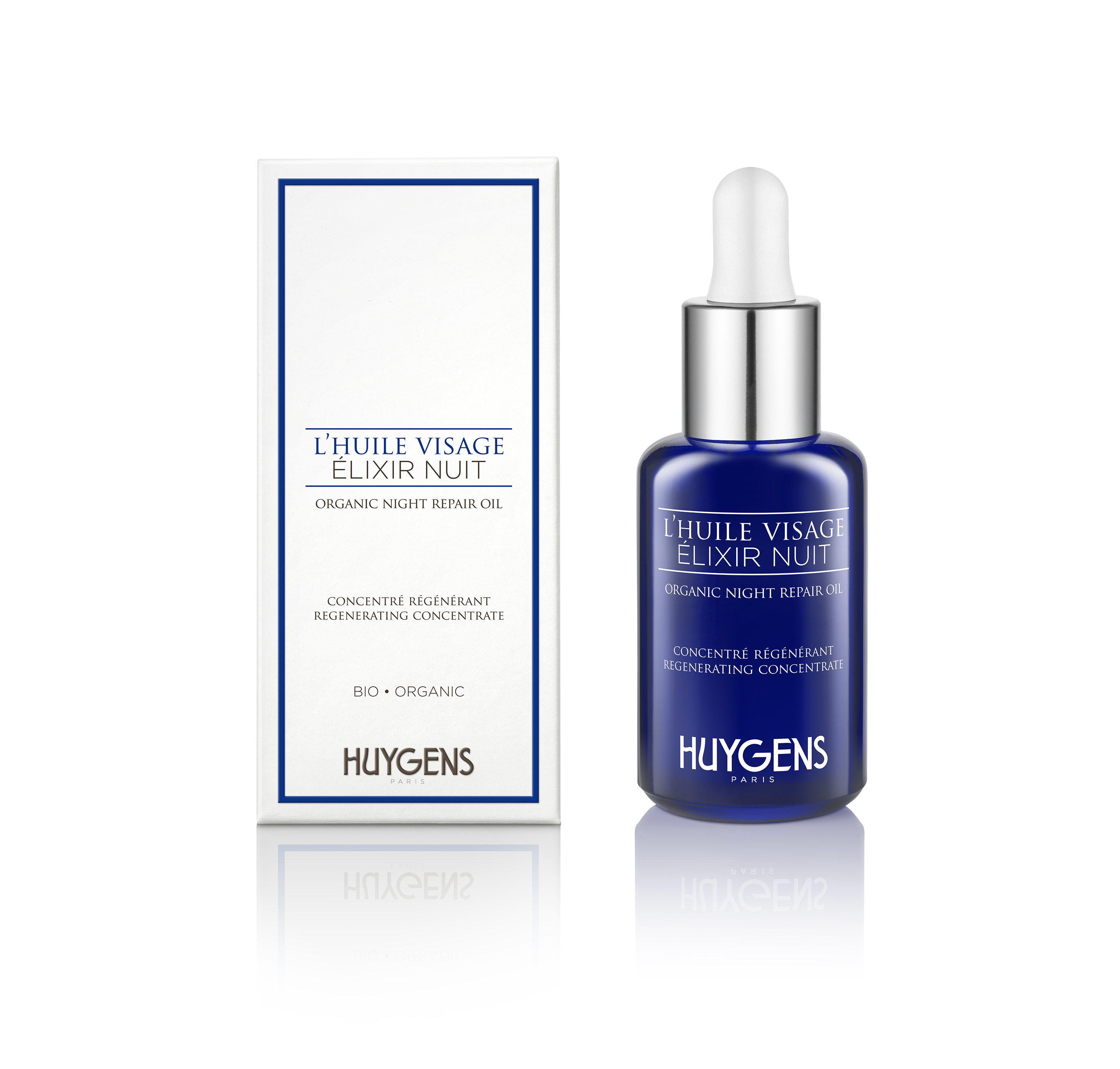 The Elixir Night, 36€, Huygens
How to apply a face serum?
For a better skincare routine, you can add an organic face serum, which is applied before the moisturizer. 
For more effectiveness, choose the Anti-Aging Face Cream or the New-Age Organic Face Cream. You can use the serum and cream from the same range, or opt for the Hyaluronic Concentrate and the Night Elixir work alone or in addition to you usual face routine. 
Anti-Aging Face Cream, 44€, Huygens Biologique Nouvel Âge Cream 64€, Huygens
Here's how to apply the serum: on cleansed skin, morning and evening, heat a few drops between your hands before applying it with your fingertips, starting with the neck and working your way up to the forehead. Lay your hand flat on your chin, cheeks, and forehead for a few seconds. The light pressure will allow the skin to absorb the serum, stimulate natural circulation and maintain the firmness of the face. Enjoy this real moment of relaxation!
Share this content
Add a comment