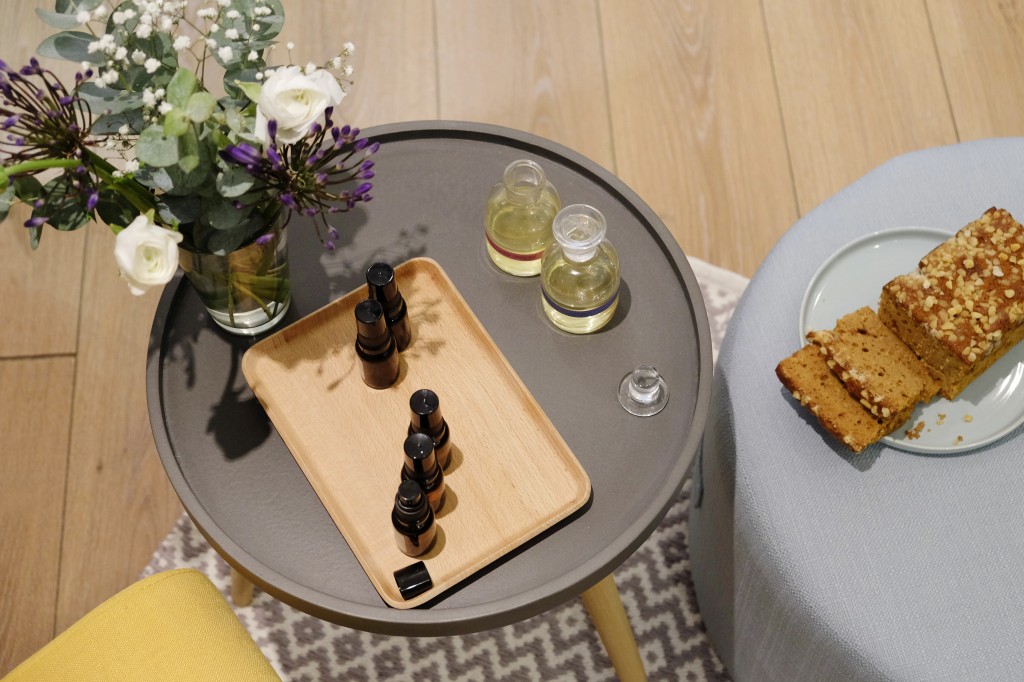 What is inside my cream? - The workshop
Published : 04/10/2018 12:20:38
Categories : The workshops
         Please note that the workshop "What is inside my cream?" is not available anymore.
.
.
         Meet a team of passionate experts and fully immerse yourself into the enchanting world of essential oils, natural cosmetics and perfumery.
.
.
The benefits of plants. Impeccable formulas. Natural fragrances. An alchemist's house from the 17th century at the heart of Le Marais. Creating a sensation of well-being.
Those are the core values of the young cosmetics brand Huygens, founded in 2013. 
.
.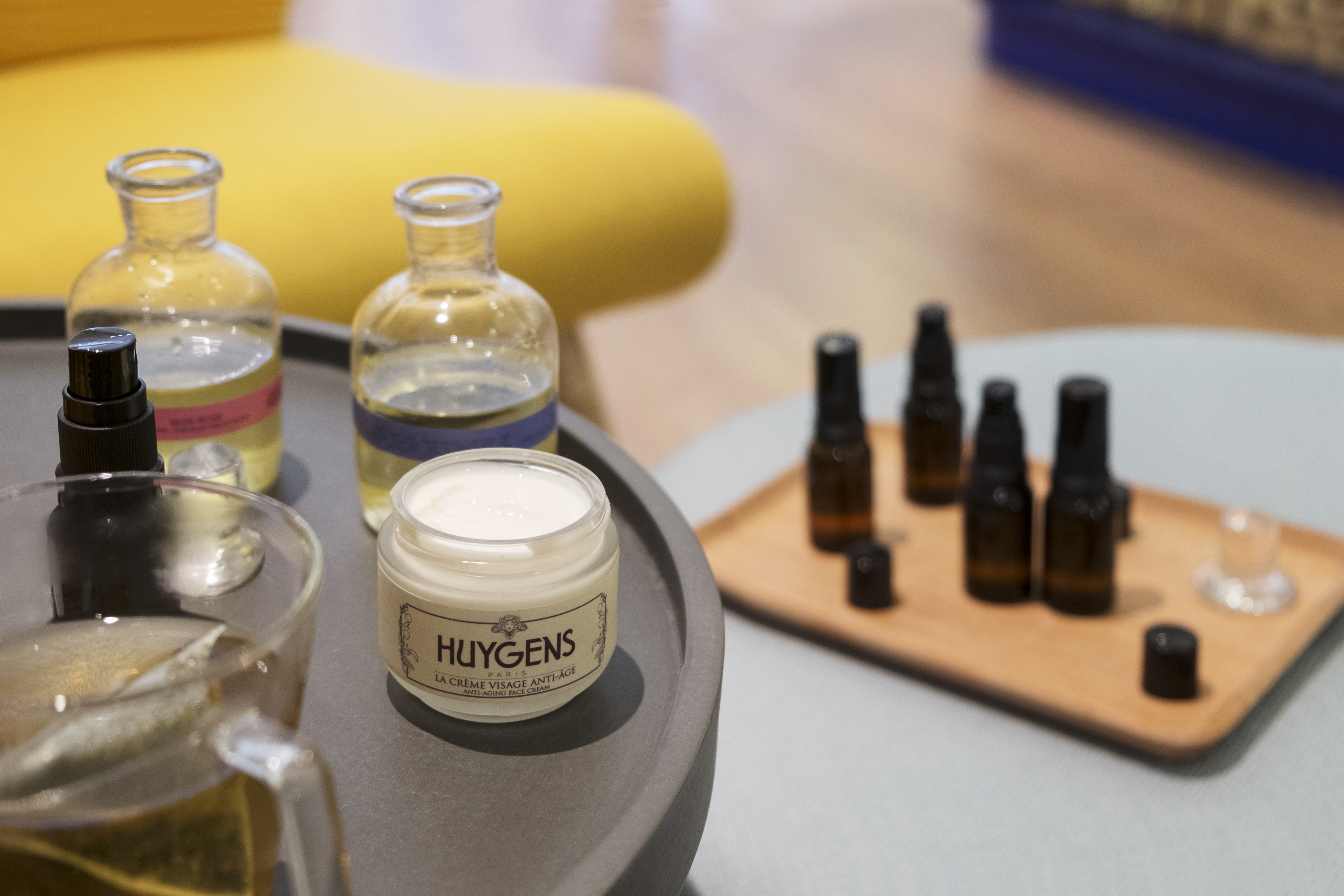 Joséphine, Mathieu and Daan will welcome you at the heart of Le Marais, in the intimacy of the Atelier Huygens, for a private discovery of the secret of their concept: organic cosmetics 2.0.
Everything is explained: the provenance of the ingredients, their properties, the process of adding essentials oils to create bespoke products.
In order to make of each workshop a unique sharing moment and offer answers to all your questions, a personalized diagnostic is carried out by your hosts.
.
.
.
The program :
- An organic and healthy breakfast, snack or cocktail (depending on the time of the workshop)
- The answers to the question "Which ingredients are present in your products?"
- Les ingrédients à éviter
- The ingredients you should avoid
- The best beauty-practices
- Testing out different formulas
And many other surprises…
.
.
The unique Huygens experience 
Beauty tips based on your needs and the results of your beauty diagnostic, an essential oil blend chosen by our experts and 2 bespoke* cosmetic products made in our Huygens laboratory.
*The choice between a 50ml face scrub, a 250ml make-up removing cleansing lotion with an ultra-soft sea sponge and a 250ml face wash.
.
.
Click here in order to reserve your workshop on a mobile device.
.
.
.
The Huygens Team.
Related Posts
Share this content
Add a comment