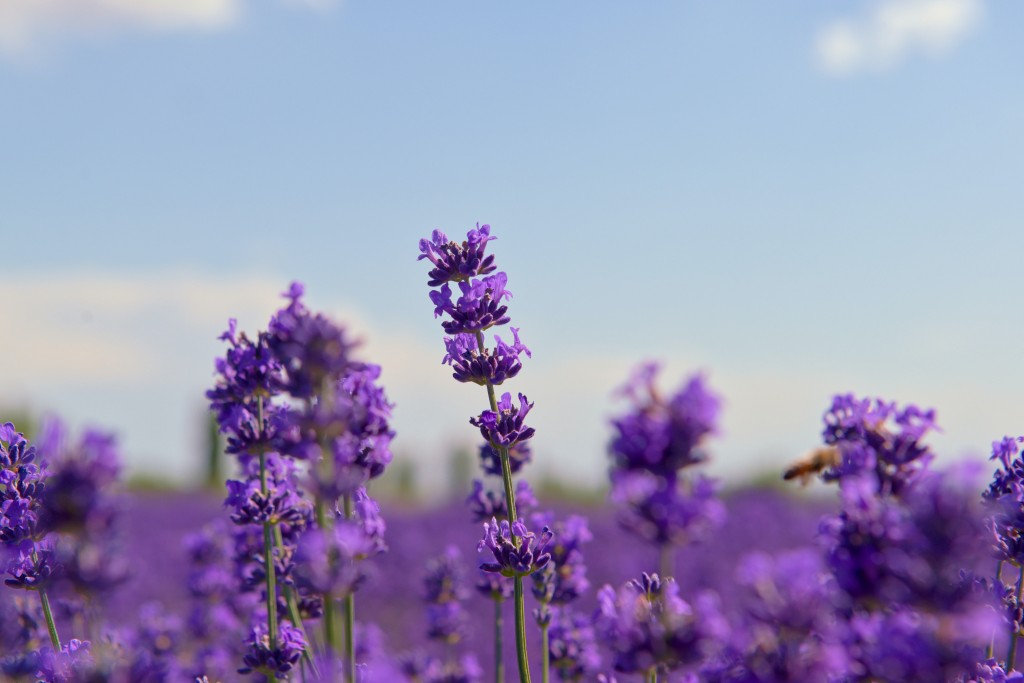 What are the benefits of lavender essential oil ?
Published : 04/03/2020 11:06:17
Categories : Ingredients
Lavender
This Mediterranean plant from Provence is a beauty ally that takes several varieties. The most known species are true lavander, easily recognizable by its spikes that grow at medium altitude and aspic lavender with its larger spikes growing at a lower altitude. Although this plant has built its reputation in Provence, lavender is now grown all over Europe, especially in Bulgaria, which is now its largest producer.  
The essential oil
Known as one of the richest in properties, its essential oil mainly affects the state of mind, health and skin. It is an essential ally of sleep and is often used in diffusion to combat insomnia and anxiety. Its soothing properties have been known to relieve headaches and muscle aches. 
Lavender essential oil can also be used as a remedy against insect bite. When incorporated into body care products, it helps stimulate the healing and repairing process of the skin thanks to its antiseptic virtues.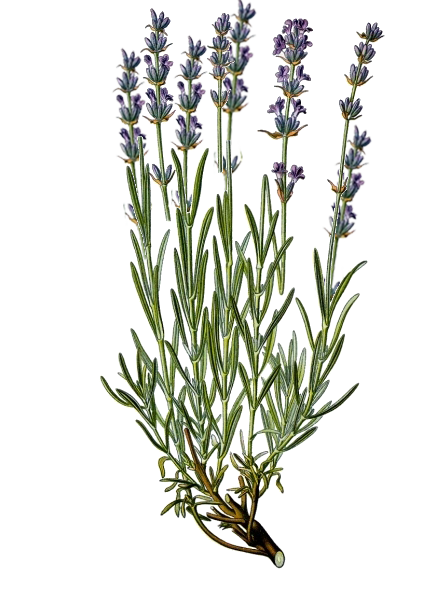 ID Card
-       Key properties : soothing and anti-inflammatory
· Well-being: soothing, relaxing, sweet dreams 
· Health: anti-inflammatory, anti-headache
· Skin: restorative, antiseptic
-       Latin name : Lavandula
-       Botanical family : Lamiaceae 
-       Type of distillation : Distillation of flowering tops
-       Origin : Mediterranean Basin
How to use it at home 
To enjoy the essential oil benefits at home, use it in a diffuser or a spray. Huygens offers an essential oil made of 100% pure organic fine lavender to provide an important relaxing effect on the body and mind.
Add a few drops of it on your pillow to ensure a better quality of sleep. However, be careful not to apply pure essential oil directly on your skin and make sure to dilute it in other vegetable oils. HUYGENS offers a Roll-On with lavender essential oil based of jojoba oil and argan oil. An unctuous body cream infused with lavender essential oil can also help repair dry skin and help relieve heavy and tired legs. 
To facilitate the use of essential oils on a daily basis, HUYGENS offers the bespoke service. HUYGENS customizes "neutral formulas" with the essential oils blend of your choice. At your request, the blend of true lavender and Provence lavender "HUYGENS LAVANDER" will be added to the following products: dry oil, body milk, shower gel, massage oil, bath oil, bubble bath, body scrub, hand cleansing gel, shampoo and conditioner. For a deep positive effect on the body and mind ! Check out the BESPOKE service here.
Did you know ?
The word lavender is a derivative of the verb "to wash", which suggests that this plant has always been used to perfume laundry.

Share this content
Add a comment