Organic Bubble Baths: relaxation & aromatherapy
Published : 08/23/2022 10:38:35
Categories : Press
What is a bubble bath?
A bubble bath is a foaming cleansing formula specially formulated for bathing. It allows you to enjoy a thick layer of foam above the water level and makes bath time even more pleasant and relaxing.
Why use a bubble bath?
The bubble bath has many benefits, on the body and the mind.
It allows you to enjoy a real cocooning moment, just for yourself, thanks to the relaxing and soothing effect of the bubbles. Hot water stimulates the production of serotonin, a hormone associated with mental and physical well-being, which the bath salts or bubble baths composed of essential oils will reinforce.
When to use a bubble bath?
When you feel tired, stressed and need to relax your body and mind, bubble baths are the ideal solution. Immerse yourself in a bubble of aromatherapy, with essential oil scented formulas, and treat yourself to a delicious moment of relaxation.
Favour baths in the evening to take full advantage of the relaxing effects before bedtime and to offer the best conditions for your skin to regenerate.
How to use a foam bath?
Once the water is halfway through your bath, pour a generous tablespoon of bubble bath under the waterjet. About 20 minutes spent in the bath is enough time, as prolonged time in hot water can dry out the skin and even impair circulation.
Why bubble bath is good for the body?
Immersing yourself in a bubble bath has a real relaxing effect, as it loosens up your muscles. After a physical effort, it helps to prevent muscular pains.
The HUYGENS Bubble Bath, scented with the comforting synergy "Hercule" with notes of Rosemary, Eucalyptus Globulus, Officinal Lavender is perfectly adapted to relax after sport.
The warmth of the bath completes the action of the bubble bath, depending on its composition, by increasing the blood circulation in the body.
What is a bubble bath made of?
A bubble bath is generally composed of water, perfume and surfactants. These surfactants are the basis of the foam and are often composed of sulfates, which can dry out the skin. It is therefore better to choose sulfate-free formulas.
People with sensitive and/or reactive skin are advised to use gentle, adapted bubble baths, to avoid drying out the skin. For this, nothing is better than a sulfate-free formula.
It is also recommended to use formulas perfumed with essential oils, because they are natural and rich in aroma-therapeutic benefits.
The natural and organic Bubble Bath
HUYGENS bubble bath is formulated with sugar and coconut and is infused with various essential oil synergies. Sulfate-free, the creamy foam does not dry out the skin.
They are true customized skin care, thanks to essential oils. Choose according to the scent and the desired effect. The synergies of essential oils have aroma-therapeutic properties.
Fruity, flowery or woody, aromatherapy synergies offer their fragrance and their benefits, for an unequalled well-being experience.
Find all our Bubble Baths here.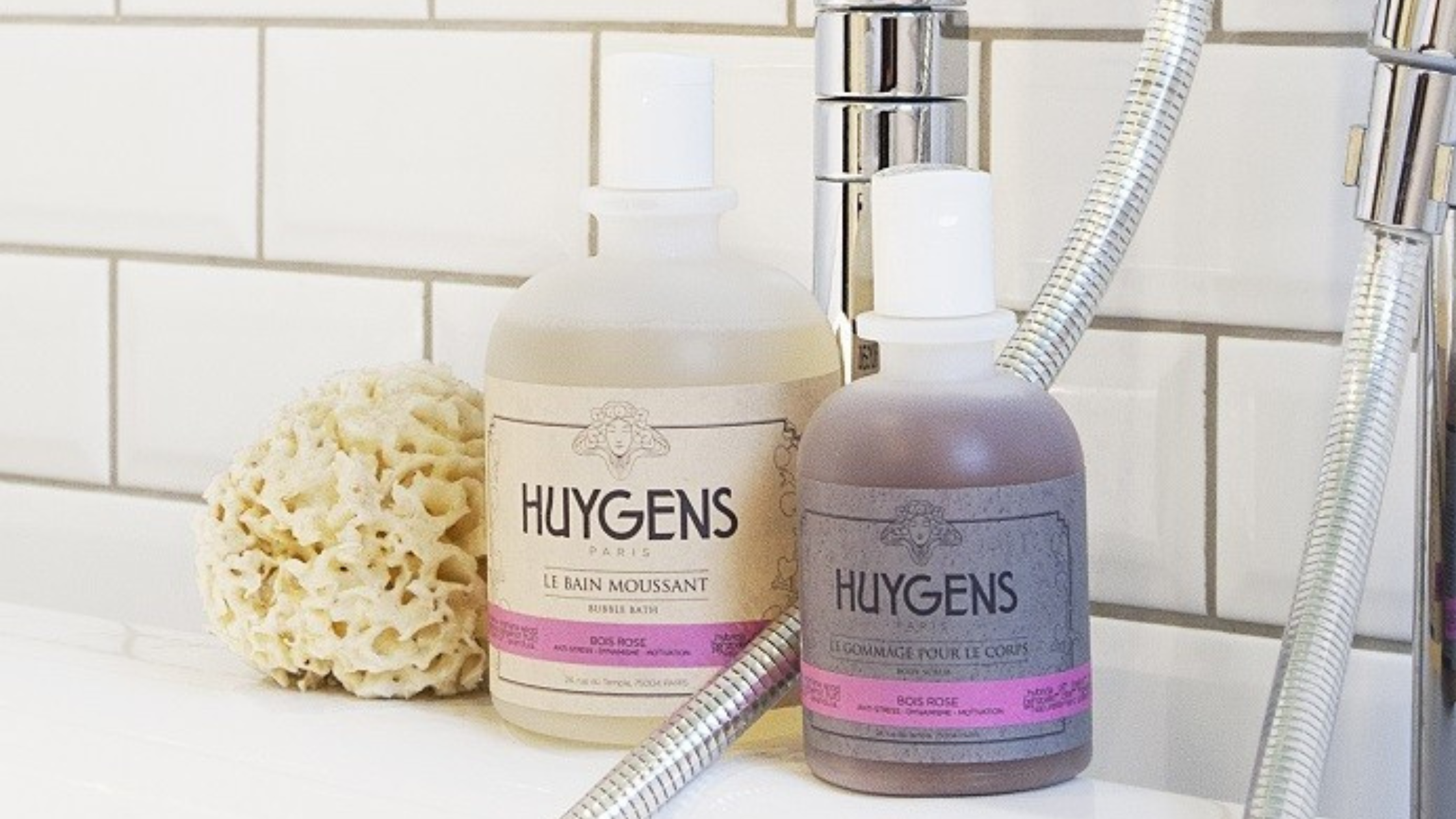 Related products

Mélange Du Matin Bubble Bath

Share this content
Add a comment