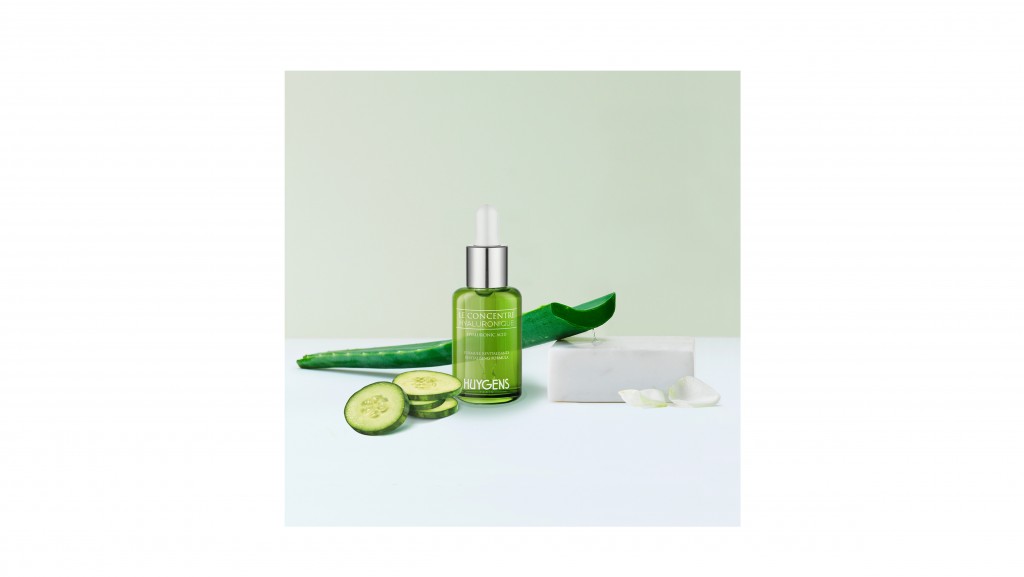 Crowdfunding - The ingredients of Hyaluronic Acid
Published : 05/12/2020 15:12:03
Categories : Ingredients
We have been working on a wonderful project for a long time: a new serum that awakens the skin. Despite the current troubled times, we have decided to launch this new product and your response so far has been amazing !
Thank you very much for the support and all the encouraging messages, it truly moves our hearts !
But what is so special about this formula that makes this super serum so good, that we couldn't delay its launch ?
An exceptional expertise
Our mission ? To offer you the best of organic and natural cosmetics made in France. That's why we are working closely with many partners specialists in their sector of activity: research & development, ingredients sourcing, packaging ... For this project, they outperformed. The result: a simply awesome product. The most beautiful moisturizing and revitalizing ingredients in a clean, vegan, natural, organic formula made in France !
Ingredients of unmatched quality !
- Hyaluronic Acid - Two molecular weights :
Hyaluronic acid is a molecule that is naturally present in our skin. Depending on the tissue in which this molecule is present, it will take a different shape and therefore a more or less important molecular weight (size of the molecule).
There are two types of hyaluronic acids in our Hyaluronic Concentrate: the first one of low molecular weight called LMW (small molecule), and the other one of high molecular weight called HMW (very large molecule).
HMW hyaluronic acid doesn't penetrate the skin, it remains on its surface forming a protective and moisturizing film thanks to its amazing water retention properties. Once the skin is well hydrated, it regains its radiance and healthy glow.
LMW hyaluronic acid penetrates the layers of the epidermis and stimulates the cells that produce natural hyaluronic acid: fibroblasts. These cells will help restructure the underlying tissue of the skin, thus giving it a smoother and plumper appearance.
- Cucumber Extract :
Beside its irresistible fragrance and its immediate freshness effect, cucumber is an extremely popular anti-fatigue ingredient. Who has never tested the famous eye mask with freshly cut cucumber ?
Extremely rich in vitamins (especially B and C), oligo elements and minerals, the cucumber extract used in our cosmetic formulas is of exceptional quality, and its intense perfume is there to prove it (all of the cucumber scents in our formulas are obtained by an unprocessed cucumber extract) - 100% natural, which we are extremely proud of and which is rare enough to state.
Ultra-hydrating, purifying and regenerating, cucumber is a wonderful ingredient to ensure a glowy complexion. It also ensures regulatory functions for the skin's metabolism; it calms stressed skin and revitalizes tired skin.
Its richness in enzymes (small molecules that naturally break up other larger molecules) also gives it its brightening (destroying the molecules responsible for coloring the epidermis) and astringent (breaking the molecules of dead cells existing on the surface of the skin and thus accelerating their renewal) properties.
- The Mystery Ingredient, biosaccharide gum:
Don't be frightened by its name. This little-known ingredient is a mix of different natural sugars (obtained by the fermentation of bacteria) which fulfills 2 functions in our serum: bringing a very gentle touch to our formula and potentiating the action of hyaluronic acid.
Like us, our cells fill up on energy when in contact with sugar. The sugar molecules are broken down by our cells, which then find all the energy necessary for the proper functioning of their metabolism. Coupled with hyaluronic acid, biosaccharide gum therefore "awakens" skin cells to stimulate their production of collagen, hyaluronic acid and even their regeneration. It also has excellent moisturizing and protective properties for the skin.
- Organic Aloe Vera Gel :
Discover all of its secrets here.
- Organic Rose Water :
Our rose water is obtained through the distillation of Damascus roses. As with any distillation, two products are collected during the production of an essential oil: the essential oil and the hydrosol of the plant. Although less concentrated in aromatic molecules (active molecules which provide the aromatherapeutic benefits specific to the extract), rose water is nonetheless an extra powerful ally for your skin. Purifying, refreshing, astringent; it's the perfect natural tonic to awaken all skin types.
- Vegetable Glycerin :
This ingredient has essential properties for the skin and is present in almost all our formulas…for good reason !
Glycerin is obtained by bringing a fatty substance (vegetable oil) in contact with soda. This process is called saponification. During the production of natural soaps, the glycerin is retrieved to be then incorporated into cosmetic products. Its important affinity with water makes it an excellent hydrating (water attraction) and moisturizing agent (water retention). By restoring the water balance of the hydrolipidic protecting film, glycerin helps to protect the skin and make it more supple.
- Gentle preservatives for the skin :
As with all cosmetic compositions containing water, we need to add preservatives to physically and bacteriologically stabilize our formulas over time. All the preservatives we are using are validated by all organic cosmetic certifications.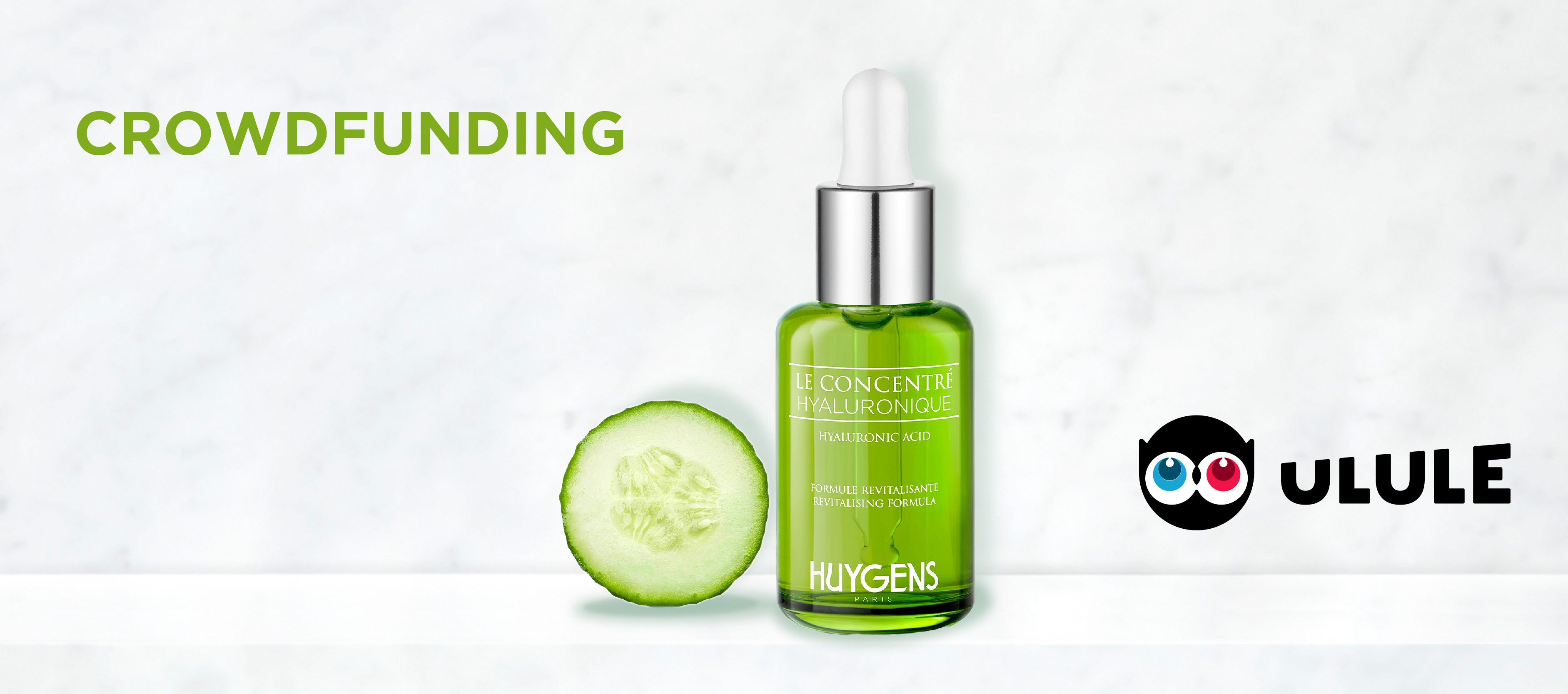 We need your help !
To help us finance the production of this new serum, its pre-sale is still ungoing on the platform ULULE. Each participation supports the development of this product, of our brand but also of all our partners. The whole Huygens team thanks you for your support and your trust <3
In order to give this campaign as much visibility as possible :
1. You can now actively communicate on social media :
- Share our adventure on Facebook
- Share our adventure on Linkedin
- Repost a story or a post from #huygensparis on Instagram
2. Share the project with your loved ones in a private message by Whatsapp, email…
A big thank you from the whole team !
Take care of yourself <3
Share this content
Add a comment