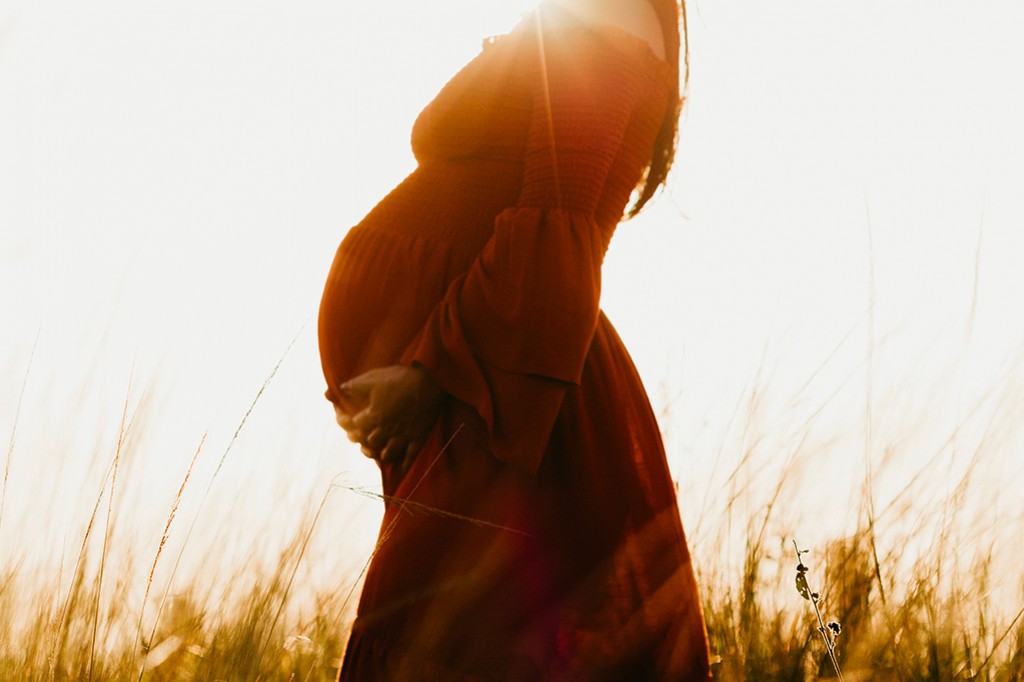 Can essential oils be used during pregnancy?
Published : 05/28/2021 14:45:44
Categories : Ingredients
Although essential oils contain incredible benefits, they are very active and need to be controlled. There are different ways to use essential oils in everyday life and it is important to distinguish them. There is no risk when they are incorporated in small quantities, and thus diluted, into skin care products or vegetable oils for the body and face. If you have a baby or are expecting a baby, it is also possible to benefit from the virtues of essential oils by diffusing them with a good misting diffuser, and therefore diluting the oils in water. On the other hand, it is strongly advised not to apply them directly - undiluted - onto the skin. Also avoid DIY treatments - homemade mixtures - during pregnancy as the dosages are not fully controlled. Finally, if you are used to and like to use a nebulizer to diffuse pure essential oils, we advise a very moderate use.
I am pregnant, can I continue to use my s

kincare products that contain essential oils?

Many mothers-to-be or new mothers fear that essential oils are dangerous or that a safe use is impossible. It is important to know that depending on how an essential oil is used, the exposure of the mother and her baby differs. When essential oils are used in a controlled manner, mothers-to-be or new mothers will be able to take advantage of their anti-stress, stimulating or relaxing benefits with ease. Essential oils can therefore be particularly pleasant during this important time.

 
I have a newborn baby, can I use cosmetics that contain essential oils?
As the quantities of essential oils present in cosmetic products are very small and strictly regulated, their use is not harmful to the mother and her baby. Exposure is even less significant when it comes to products that require rinsing. But be careful with "home-made" cosmetics: you have to be extremely careful with home-made cosmetic preparations because the recipes do not necessarily respect regulations and - apart from essential oils - may present other risks. Some ingredients can be irritating to the skin and the absence of an effective preservative system can lead to microbiological contamination. To limit the risks during these delicate periods for your baby, avoid home-made "DIY" mixtures.
Which essential oil to use during my pregnancy? Expert advice matters
Of course, a distinction must be made between essential oils. Every essential oil is different. And the essential oil of the same plant generally varies according to the variety of the plant, the part of the plant used, the way it is extracted and even the place of cultivation. Some essential oils can be ingested or applied directly - undiluted - to the skin, but expert knowledge is required. Do not ingest or apply pure essential oils to your skin without consulting your doctor. Cosmetic products, on the other hand, can be used with confidence thanks to the legislation in place. In Europe, before marketing any new product, cosmetic brands must have the product file approved by a toxicologist. The toxicologist takes into consideration the exact dosage and composition of the essential oil in his safety assessment.
What are essential oils and how do I use them? 
An essential oil is the concentrated, aromatic liquid usually obtained by steam distillation of the flowers, leaves, wood or roots of a plant, which concentrates its volatile active ingredients. Some essential oils are obtained by a simple cold pressing. Essential oils are highly concentrated and should be used carefully. To use them properly, you must first know and understand them well. For oral use, intense and frequent diffusion and specific preparations where the concentration of essential oils is high, seek advice from experts. Avoid self-medication to avoid any risk for you and your baby.
In cosmetics, essential oils are used both for their properties (soothing like lavender, astringent like palmarosa, purifying like tea tree, etc.) and for their pleasant scent. In some cases, essential oils can also contribute to the preservation of a cosmetic product. In the case of cosmetic products, their use is regulated and controlled, so the presence of essential oils in this type of product is not a problem. It is important to note that the quantities of essential oils present in our face and body care products are limited and controlled by a certified toxicologist so that they do not present any risks.
Allergens in perfumes and essential oils
Some people are allergic to substances in perfumes or essential oils: allergens. Unless you are reactive to these molecules, you can safely enjoy the benefits of essential oils in skin care products.
Even if allergens are not ingredients, above a certain level, their presence must be noted in the ingredient lists of cosmetic products. There are 26 substances classified as allergens. Here are some examples: Cinnamal, Citral, Citronellol, Eugenol, Farnesol, Geraniol, Limonene, Linalool.
Hypersensitivity during pregnancy
If you have sensitive skin or if you prefer to put essential oils aside during your pregnancy, HUYGENS offers "neutral" versions all its body and bath products. The hormonal changes associated with pregnancy can also affect the sense of smell. In the case of hypersensitivity to odors during pregnancy, this 100% neutral and fragrance-free range may be the ideal solution.
Conclusion
In general, the presence of essential oils in cosmetic products is too low to represent a risk for the pregnant woman or the young mother. However, it is necessary to remind you that we advise against preparing your own cosmetic products with essential oils or using pure essential oils during your pregnancy. The validation of an expert toxicologist is necessary. For any other use, ask a doctor who will give you plenty of advice about your pregnancy and/or your young baby!
A safe routine
For the more cautious, we have put together a routine of products with a very low content of essential oils:
Neutral Massage Oil: Formulated without essential oils. A blend of nourishing organic vegetable oils. Very effective against stretch marks.
The Infusion Blanche Face Wash: to balance sebum production and de-stress the skin: 1% Tea Tree and Sweet Orange Essential Oils (rinseable product)
The Hyaluronic Acid Concentrate: Formulated without essential oils. Awakens the skin. Contains a double dose of hyaluronic acid to hydrate, smooth and plump.
The Supernature Moisture Gel Cream: Contains 0.15% Essential Oils. Anti-imperfection hydration with organic aloe vera.
The Eye Contour Cream : Contains 0.07% Essential Oils. The superpowers of cucumber and avocado oil against wrinkles, fatigue, dark circles and puffiness.
Le Baume Français: Formulated without essential oils. The little balm that can be used for everything: lips, hands, cuticles, elbows, knees, etc. Based on shea butter and vegetable oils selected for their repairing action.
Share this content
Add a comment