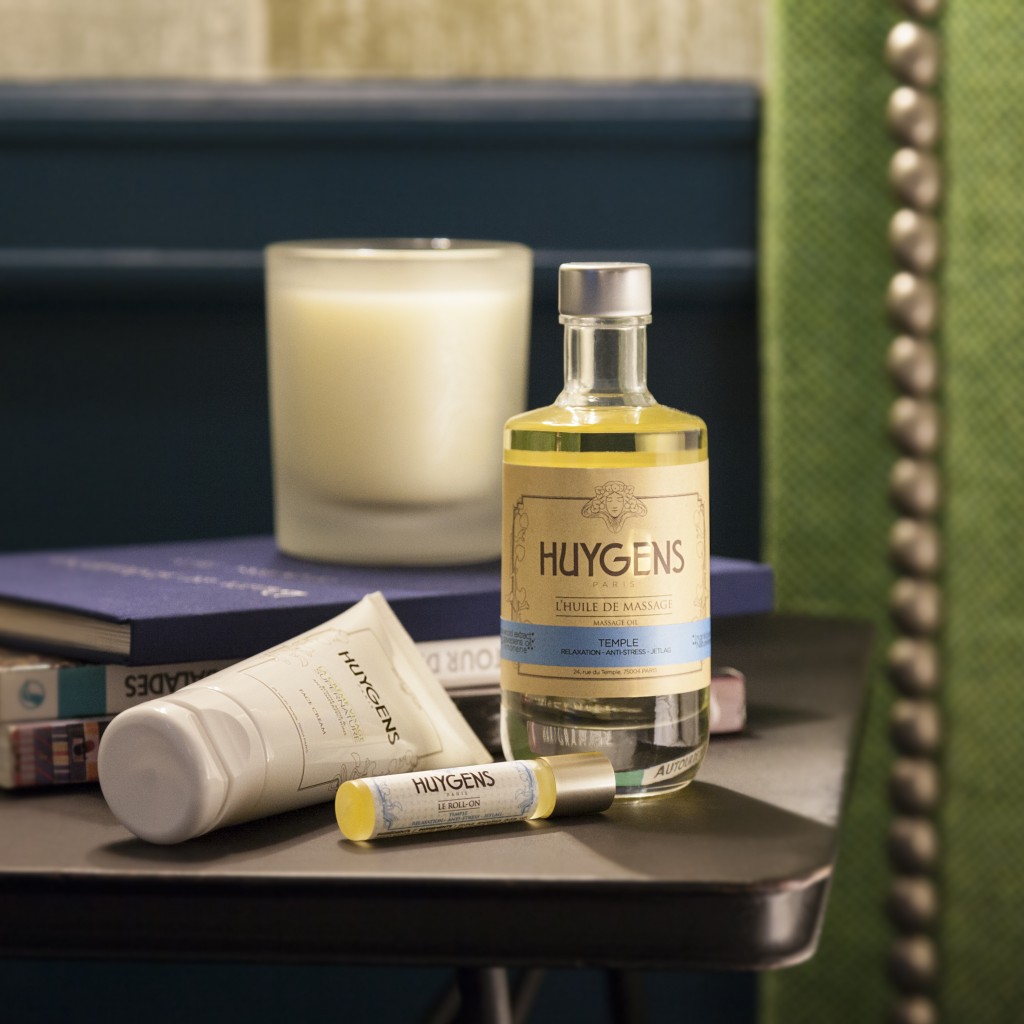 The benefits of massage
For thousands of years, massages have been recommended for their physical and psychological benefits.
Beyond the pleasure it can provide, a massage has many short- and long-term benefits. 
Indeed, massages – whether they are occasional or regular - can reduce stress, improve sleep quality, relieve some pains, eliminate toxins and improve blood circulation.
Why should I use a massage oil ?
The main function of a massage oil is to fluidify the movements by allowing the hands to glide more easily over the skin.
But that is not all, using a massage oil is strongly recommended to benefit from the active ingredients of the oil. Each massage oil has different properties and acts in depth. Using a relaxing massage oil will make the massage more pleasant.
It also nourishes the skin and preserves the skin's natural moisture.Perfect for very dry skin. 
Natural and organic massage oils
It is important to educate yourself on the composition of your massage oil before applying it  to your skin. In fact, the massage oil will penetrate your skin, so it is preferable to choose natural and organic massage oils formulated with vegetable oils. 
The benefits of essential oils in massage oils
The addition of essential oils in a massage oil's formula will increase the effects of the massage on the body and mind. Indeed, aromatherapy has many benefits such as reducing stress and anxiety or treating small aches and pains. 
Each essential oil has its own virtues. True lavender, for example, is appreciated for its soothing and relaxing properties.
It is therefore possible to choose a massage oil adapted to one's desires and needs from our wide range of different synergies and benefits.   
Which massage oil should I use ?
We recommend you to choose an oil that is neither too dry nor too greasy to allow your hands to glide smoothly and transmit heat.  
For a massage to be effective, it is important to choose a massage oil adapted to your needs and preferences.
Floral or woody, aromatic or citrusy, soothing or energizing ... there is something for everyone. 
For a relaxing massage we recommend the use of massage oils such as the Arbre de Vie Massage Oil, whose natural key active ingredients are Patchouli and Clove or the Verveine d'Huygens Massage Oil whose natural key active ingredients are Exotic Verbena and Wild Mint.
Our Organic Massage Oils
Our massage oils are made of 100% ingredients of natural origin and contain 99,5% ingredients produced from organic farming.
Our nourishing, paraben-free, formula is a precious cocktail of three organic vegetable oils: organic jojoba oil, organic sesame oil and organic sweet almond oil.
We advise you to avoid the mineral oils listed in the INCI list with the following names: paraffin, liquidum, mineral oil...
Huygens Massage Oils and their soft, smooth and nourishing texture, will become must-haves in your bathroom to sublimate and tone the skin.
We recommend the following three wellness oils: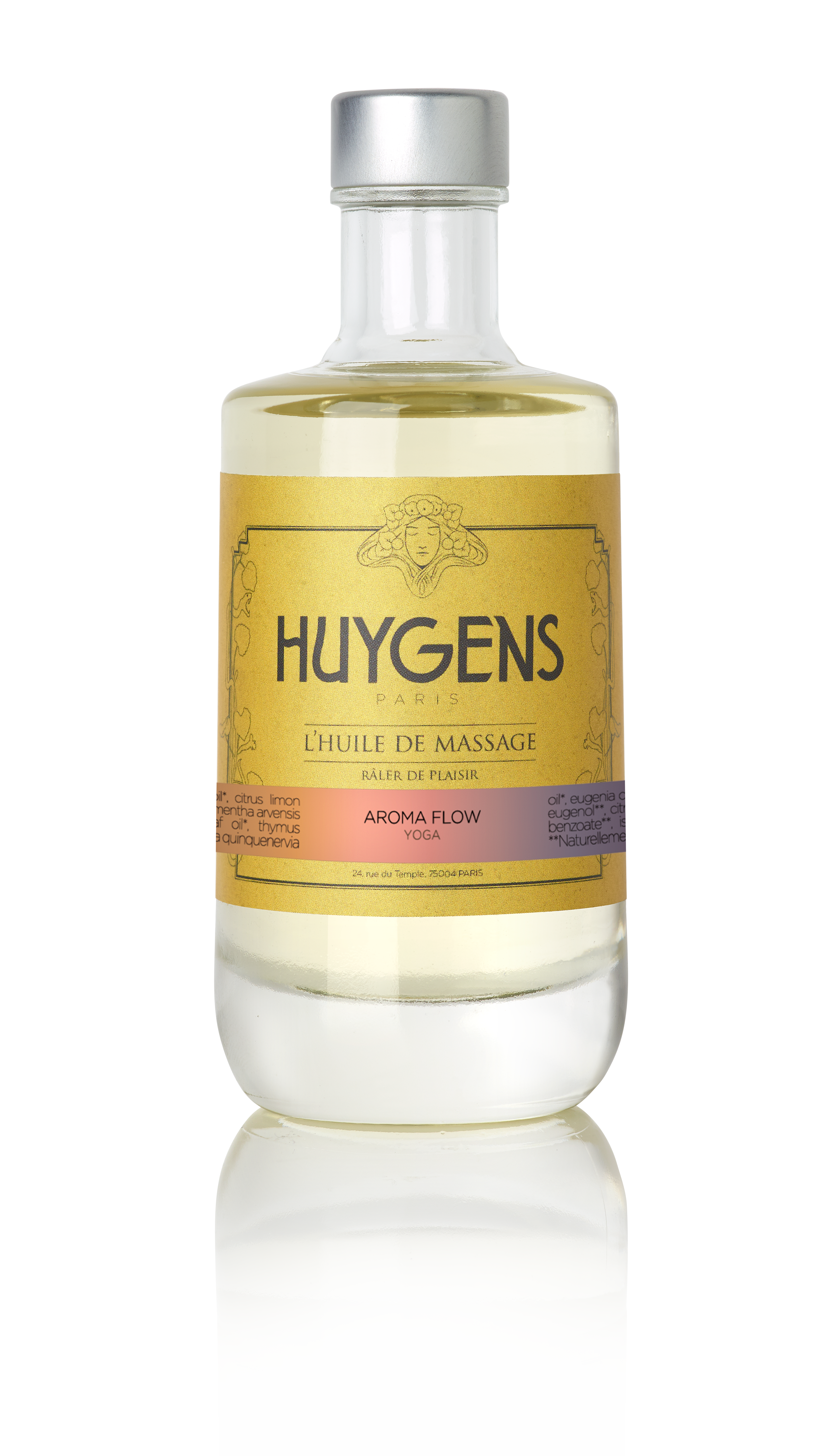 -    Aroma Flow Massage Oil - Limited edition YOGA blend 
The Aroma Flow Massage Oil with notes of sweet orange, wild mint and lavender, has been specially designed to boost the effects of yoga and meditation and bring you well-being in your daily life.
Morgane, Naturopath at QeeYoga has tested our oil for you: 
"The mixture of jojoba, sesame and sweet almond oil provides optimal hydration, especially for very dry skin and the scent is simply wonderful".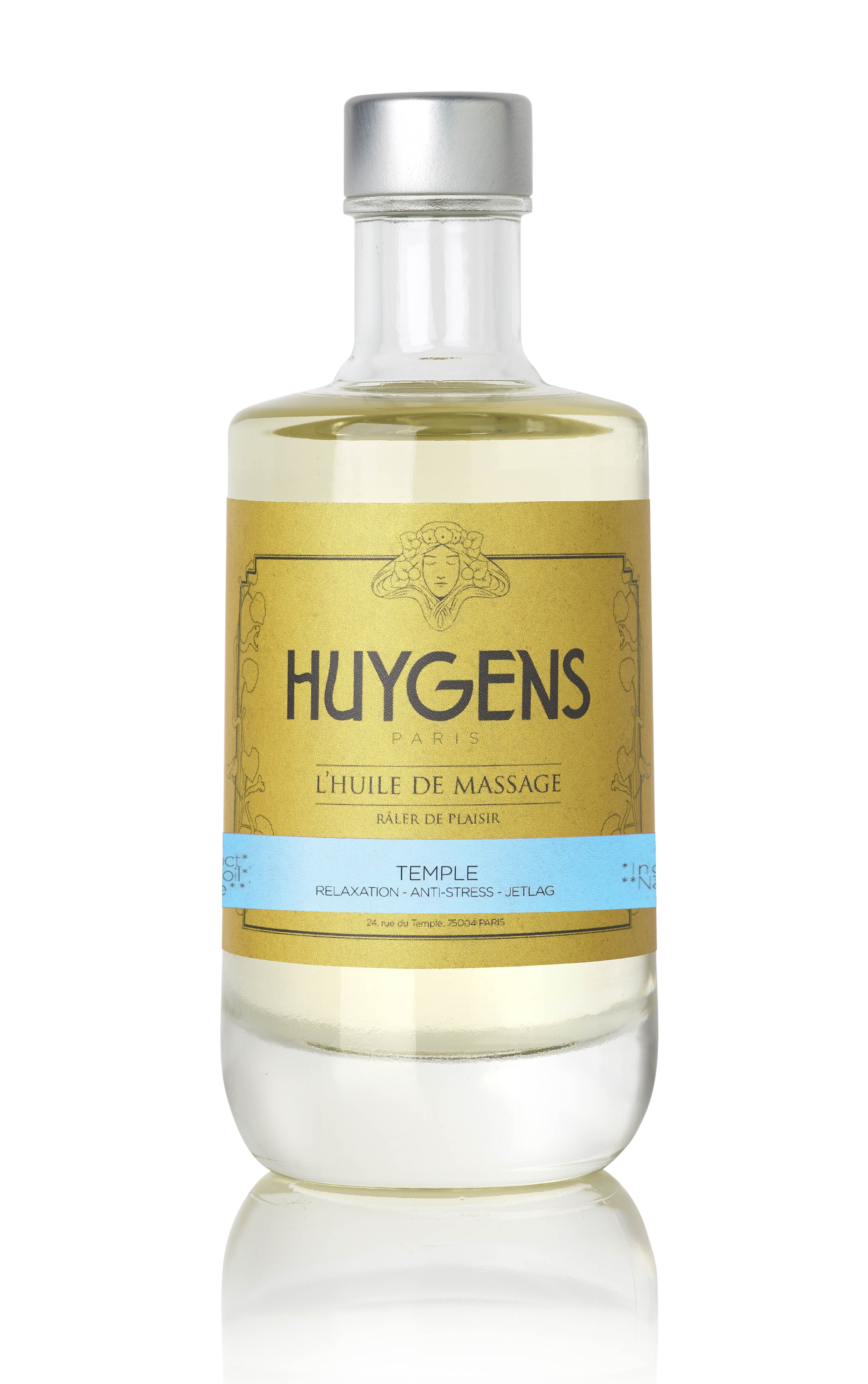 -  Temple Massage Oil
Temple massage oil is ideal for summer. Indeed, its natural key active ingredients are Peppermint and CedarWood, known for their refreshing properties: perfect for heavy and tired legs!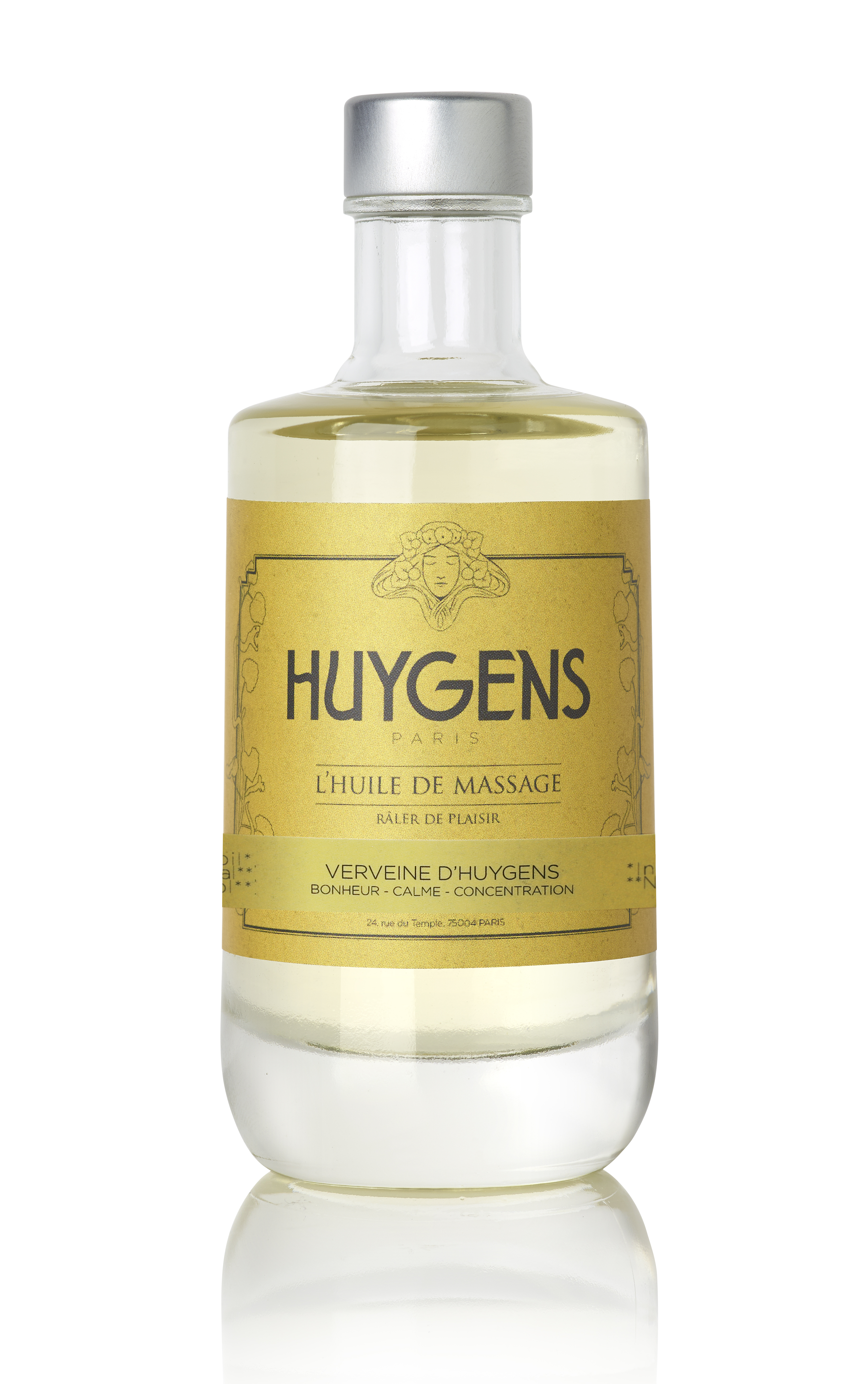 - Huygens Verbena Massage Oil 
Verbena massage oil is a must-have all year round, but especially during the summertime.The blend of Exotic verbena essential oil, also called essential oil of happiness, and fresh peppermint will uplift your mood while bringing you well-being.
Find here all our massage oils
frhhe
eee
eee
eeee
Share this content
Add a comment